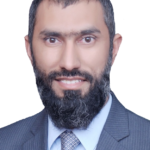 Usman Zafar​
co-Founder / MANAGING PARTNER
Usman is a seasoned Chartered Accountant by profession and a humanitarian & environmentalist by heart. He is a member of Institute of Chartered Accountants of Pakistan and Pakistan Institute of Public Finance & Accounts.
He has been exploring areas of Risk Management, Tax Planning, Financial Simulation, Cost Optimization and Process Automation since 2006. He started his professional career with Ernst & Young and served in Audit and Assurance Business Services department. During his stay with E&Y, he performed various assurance and audit assignments including audits of Atlas group, Baluchistan Wheels, PICIC Insurance, Associated Consulting Engineering, Gerry's Softlogic and Gulf Business Machines. In later part of his professional career, he served one of the biggest names of Pharma, Chemical and Trading sectors of Pakistan in different capacities. He successfully carried out various assurance, financial consulting and accountancy assignments of his customers based in UK, USA, Germany, Portugal, Norway, Morocco and Pakistan. 
During his professional career, he developed keen interest in BPO, Fintech Products, Block Chain Technology and Artificial Intelligence.
He can be reached at usman@uzandco.com

Umair Danish
co-founder / executive Director
Umair is a member of Chartered Certified Financial Consultant (Canada) and Chartered Accountant (Finalist) from the Institute of Chartered Accountants of Pakistan. He brings with him vast experience of financial and non-financial sectors. 
Prior to the joining UZCO, Chartered Accountants, Umair was providing services to different renowned and reputed companies in Freight Forwarding, logistics and Import & Export sector. He was also associated with Ernst & Young where he worked for more than seven years in its Pakistan and Qatar offices. At E&Y, he worked in the Audit, Assurance and Business services departments where he lead teams through the planning, execution and conclusion stages of statutory audits, advisory engagements and other varied special nature assignments. Some of the notable assurance and tax engagements that he had been a part of include: Summit Bank , Atlas Capital Markets (Pvt) Ltd, NBP Leasing , UBL EMRT, Shirazi Capital (Pvt) Ltd, Shirazi Trading Company (Pvt) Ltd, Al Baraka Bank , Dubai Islamic Bank, PTCL, Manlift Power (Qatar), Kettaneh Construction WLL, Marcegeglia Gulf LLC, Parsons International (Qatar), ISS Group (Asia) (Qatar), CH2M Hill Constructors International Inc., Deutsche Babcock Al Jaber WLL & Olive Group FZ LLC.
He can be reached at umair@uzandco.com